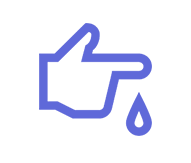 Up to 1 000 000
of persons with diabetes suffering from NASH in France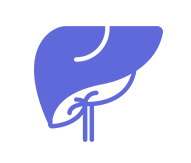 Over 200 000
persons with cirrhosis in France having diabetes as the main cause most of whom neglected until they develop advanced disease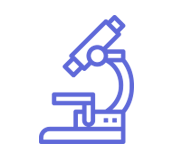 50%
of patients with primary liver cancer have diabetes. Diabetes doubles to triples the risk of liver cancer
The QUID-NASH research program has been set up by a consortium combining teams from the following partners Inserm, Assistance Publique-Hôpitaux de Paris (AP-HP), Université de Paris (Descartes and Diderot), Commissariat à l'EnergieAtomique (CEA), LaboratoiresServier and BioPredictive, Inserm being the coordinating partner.
The research program is co-funded by the partners (up to 16 million euros) andby the French State (9 million euros) through the 3rd call entitled "Recherche Hospitalo-Universitaire (RHU)".
Non-alcoholic steatohepatitis (NASH)is a chronic liver disease particularly frequent and severe in patients with type 2 diabetes (T2D) in whom it cannot be recognized only by means of needle liver biopsy, a heavy and costly procedure poorly tolerated and accepted.
The main aim of the QUID-NASH program is to develop a virtual liver biopsy able to replace the current liver needle biopsy for the diagnosis and staging of NASH  in patients with T2D. This first aim also includes a validation of diagnostic blood tests recently patented by BioPredictive.
Secondary aims of the program consist in increasing our knowledge about NASH pathophysiology with the identification of new metabolic pathwaysand drug targets, as well as relevant animal models (mouse and mini pig).